Introducing Our New Logo: SAR+
Introducing SAR+! We're proud to announce our new company logo as part of the ongoing evolution of our firm.  
For 19 years, we've been an Architecture, Planning and Interior Design founded on working hard, being in it together, and enjoying the process along the way. Over those years, we've gained 50+ architects, designed countless buildings of different type and scale in Colorado and across the country, and have played a large role in many of the high-profile urban design projects that continue to shape the future of Denver today.  
So why the change? To us, the "+" in our logo has always signified every person in this firm – the greater group of people that make up Shears Adkins Rockmore Architects. Everyone that walks in our door contributes to making this office excel, and we feel that it's time for our logo to reflect that.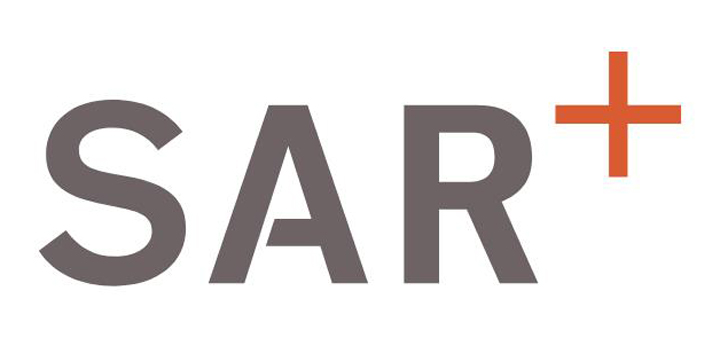 Our new design elevates the "+" in our logo, making it less additive and more collaborative – representing the way we work with each other, reps, clients, and the community. In its new location, the "+" has a multiplicative effect and conveys who we are as a firm of 60 designers.  
We're excited to finally unveil everything we've been working on and look forward to the chapter ahead. We will be changing our logo on our digital presence immediately, and over the next few weeks and months, we will be updating all of our physical assets as well.   
We'd also like to thank TOKY for guiding us through the process of both the logo update and website redesign. In addition to their vast knowledge and creativity, they're really great to work with and made the entire process fun and inspiring.