Mariposa Mixed-Income Housing
Denver, Colorado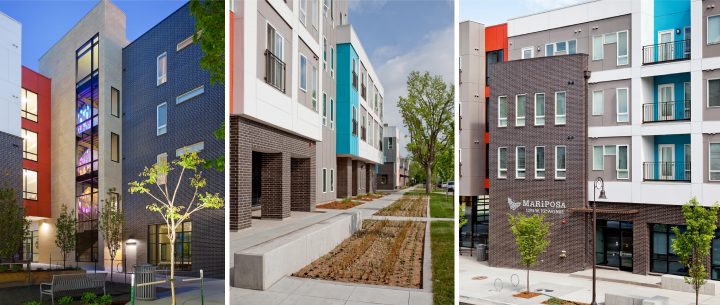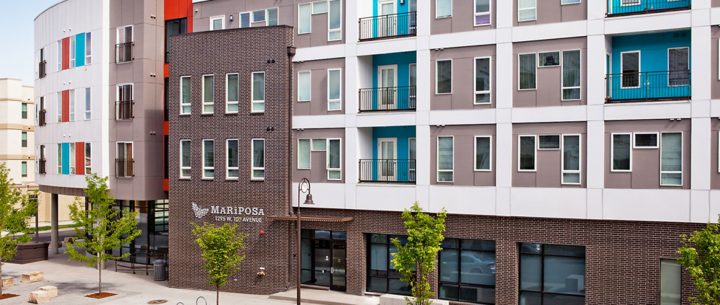 The 9-Phase Mariposa Redevelopment is anchored by the 10th and Osage light rail station. The Denver Housing Authority is transitioning the 17.5- acre site into a mixed-use, mixed-income, transit oriented community that encourages healthy lifestyles.
The Mariposa Phase III design concept was drawn from Mesoamerican culture to respect the diverse local community of the South Lincoln neighborhood. Modern interpretations of distinct Mesoamerican colors as well as architectural patterns were implemented through various elements such as accent walls, window configuration and grid patterns of the exterior facade.
Phase III is seen as a living place composed of 87 mixed income units that focus on the health of residents by implementing Active Design strategies exemplified by an Experiential Stair installation. The Stair is intended to lure users away from the elevator and encourage use through whimsical sounds triggered by a series of sensors embedded on the handrail. A collaboration with Chris Rojas of Interhacktive resulted in a 40-foot, 1800-LED interactive chandelier that serves as an artful center-piece to provide various animations in synchronism with the sounds. The sounds and animations are derived from the Mayan folktale of Kukulkan who bought a chocolate tree from paradise as a gift to the Maya.