Burwell Center Recognized with a Woodworks Regional Excellence Award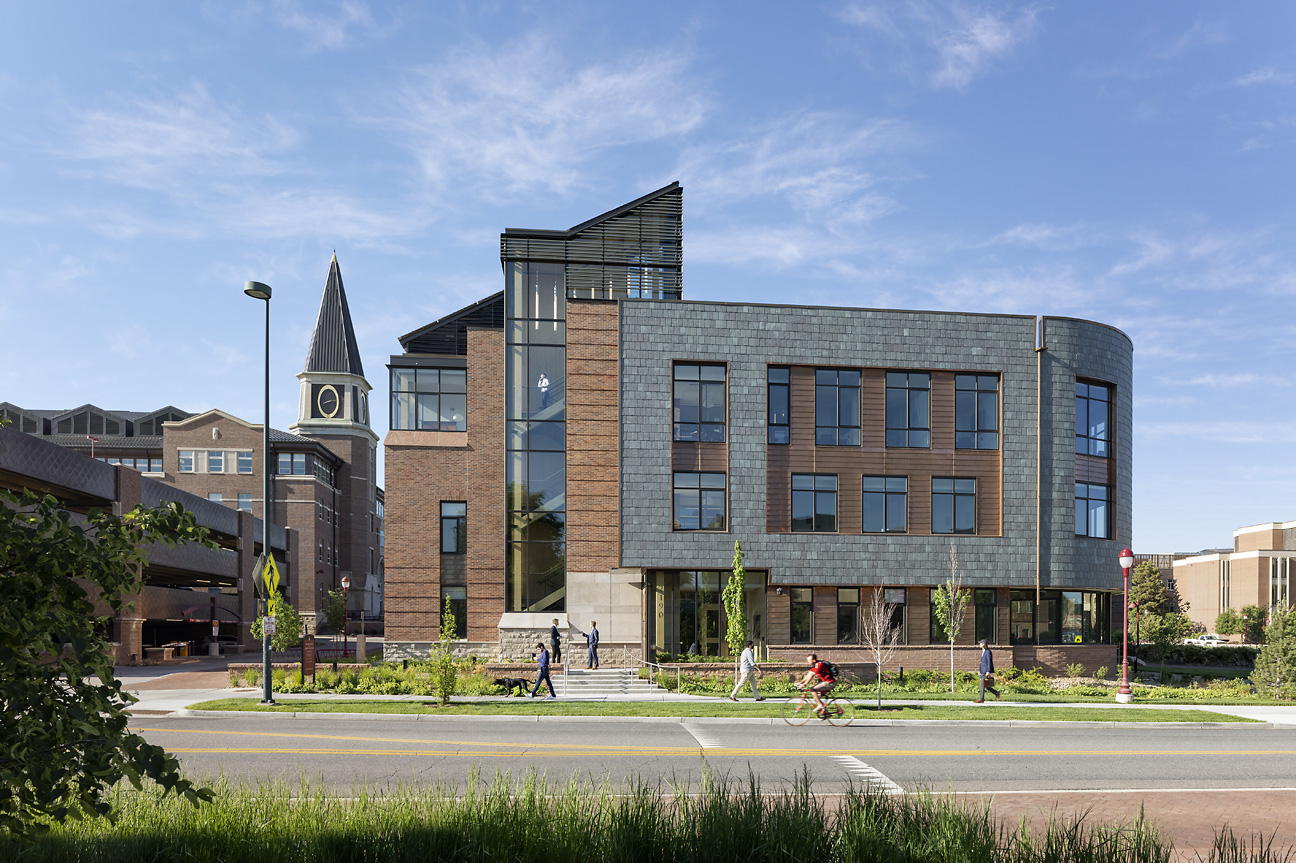 We're excited to announce that the University of Denver's Burwell Center for Career Achievement was recognized with a 2022 Woodworks Regional Excellence Award! The program showcases timber projects across the US that drive innovation and excellence in wood building design.
Our team, led by the University of Denver and Lake|Flato, chose wood construction in hopes that mass timber would create a unique, authentic University of Denver experience by connecting students, employers and alumni in a distinctive setting. The three-story center, which houses classrooms, offices, meeting rooms and event spaces, features cross-laminated timber (CLT) floor panels, shear walls and core, and glulam columns and beams. CLT walls are left exposed on both sides of the stairs, elevator and shaft enclosures, allowing the mass timber's beauty to remain visible while still providing the required fire resistance.
Congrats to the entire team on this well-deserved honor! Check out a full list of award recipients here.