SAR+'s Chris Hartman Featured in Denver Business Journal
Full-time SAR+ model builder and trained architect Chris Hartman was recently featured by the Denver Business Journal in an "Executive Voice" story. Click here to see the full piece in the DBJ, or read an excerpt from the piece here below.
"Chris Hartman is a dying breed. In an age of robust computer software and 3D printers, he prefers his chipboard, straight edge, right angle and X-Acto knife.
The 3D model builder for Denver architecture firm Shears Adkins Rockmore says he embraces the new technology, but there's something more intimate, satisfying and practical about making models of the latest developments that are sprouting up in the city by hand.
"In some cases, I'm better than a printer," Hartman says. "And I feel like when you do it by hand, you can ensure that everything is crisp and precise."
Hartman brings two decades of model-making experience to Shears Adkins Rockmore after spending a majority of his career at Tryba Architects. He graduated from University of Colorado Boulder in 1998 with a degree in environmental design and went to architectural school to learn to speak that language and read drawings. Modeling, he says, allowed him to pursue a career in art without being a starving artist. But the approach he brings to SAR+ isn't so much geared toward those "pretty models that you see behind plexiglass." "My models are a working tool," he said. "I want people to take a Sharpie to them, rough them up — it's how the design evolves."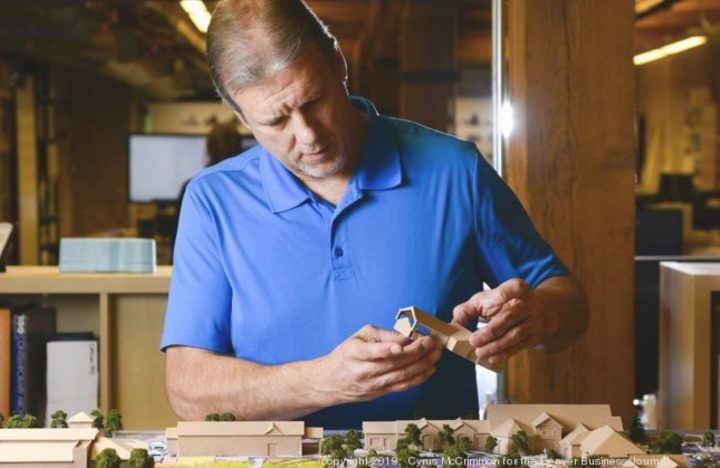 (Andrew Dodson, Denver Business Journal, 12/6/2019)