Ball Redevelopment Plan
Denver, Colorado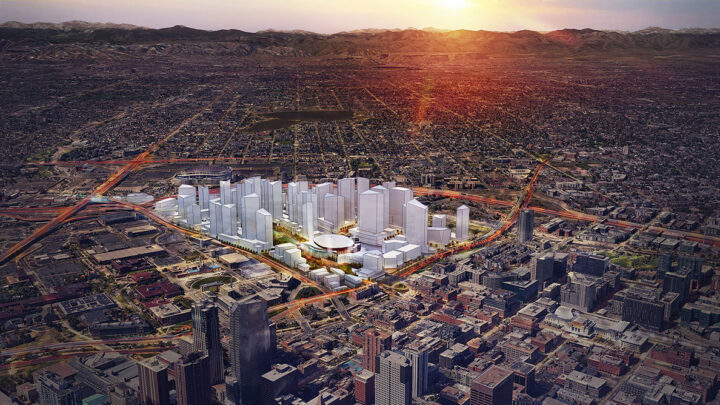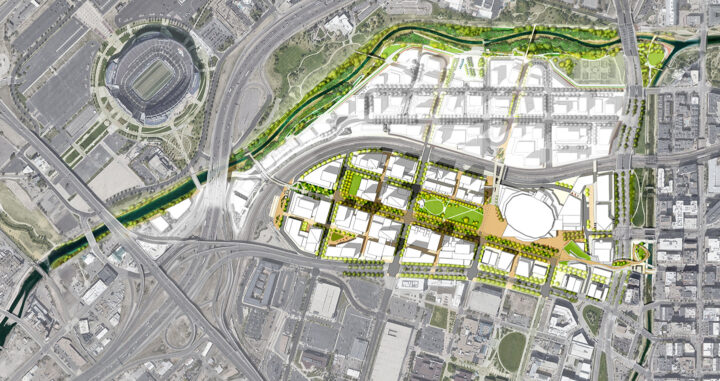 Ball arena will soon be at the intersection of two major connections through downtown Denver. If our infrastructure of the past was focused on moving drivers quickly into and out of the city, the future will focus on all modes of travel with an emphasis on mixed use, livable streets and places that create a move livable Downtown.
The KSE-Ball Arena Redevelopment site is positioned at the nexus of local, district, city, and regional elements with the potential to make and complete extraordinary connections.With all three stadiums in the Downtown area, serving the diverse communities around it, this site is the integral stitch to what could be an exciting and defining "Sports Mile" in Denver. Imagine connecting all three venues with urban vibrancy, retail activity, and new public amenities.
At full buildout, the KSE-Ball Arena Redevelopment will serve as a connector of neighborhoods by stitching together isolated areas of the City and healing physical barriers by emphasizing connectivity, inclusivity, and access for all.
With enhanced connections including the Speer Bridge Crossing, Pedestrian Bridges, and a variety of open spaces, a mixed-use neighborhood is positioned to flourish and resemble the best practices and thinking by the City and the broader community.
Approximately 10-acres are dedicated towards open spaces around Ball Arena, with an additional 2.8-acres of improvements off-site, specifically along the Cherry Creek Trail. These assumptions to not include alleys or mews, nor do they include bridges.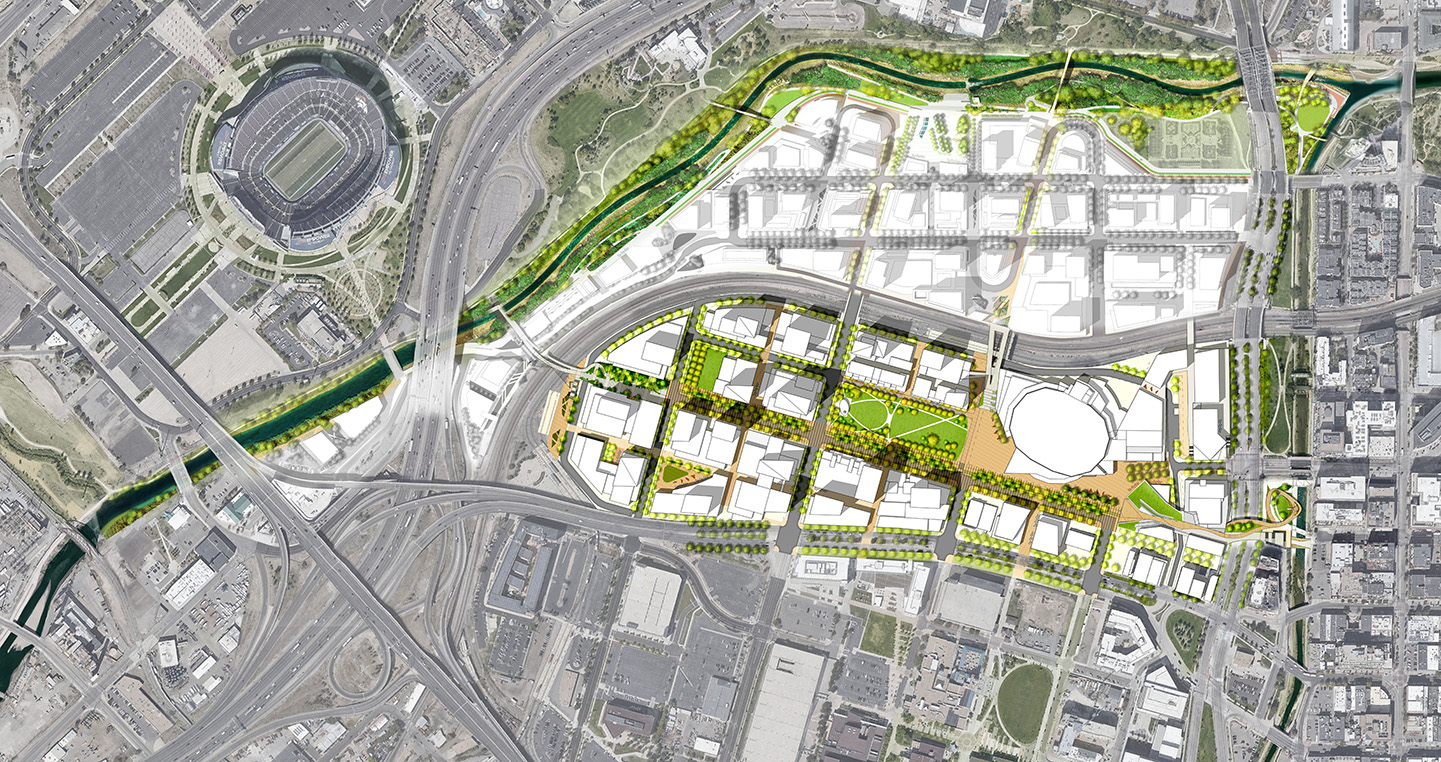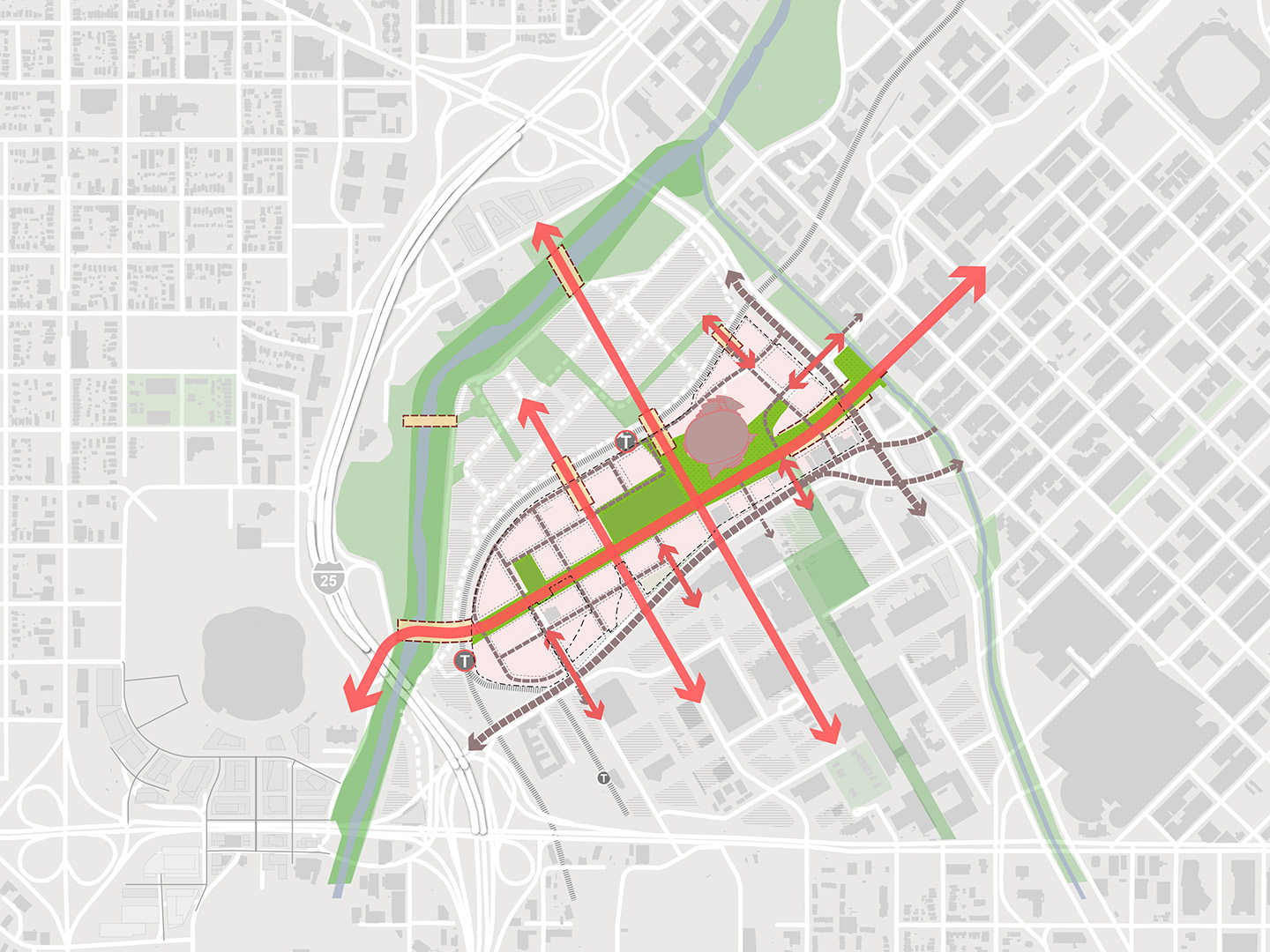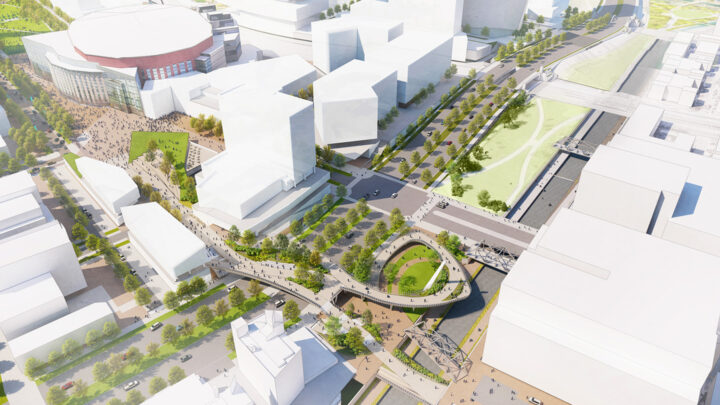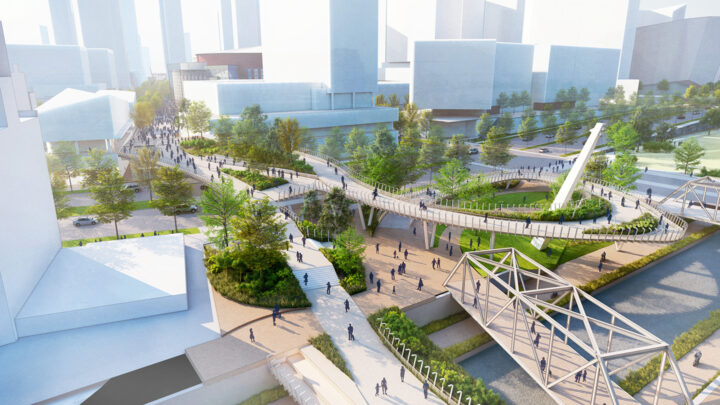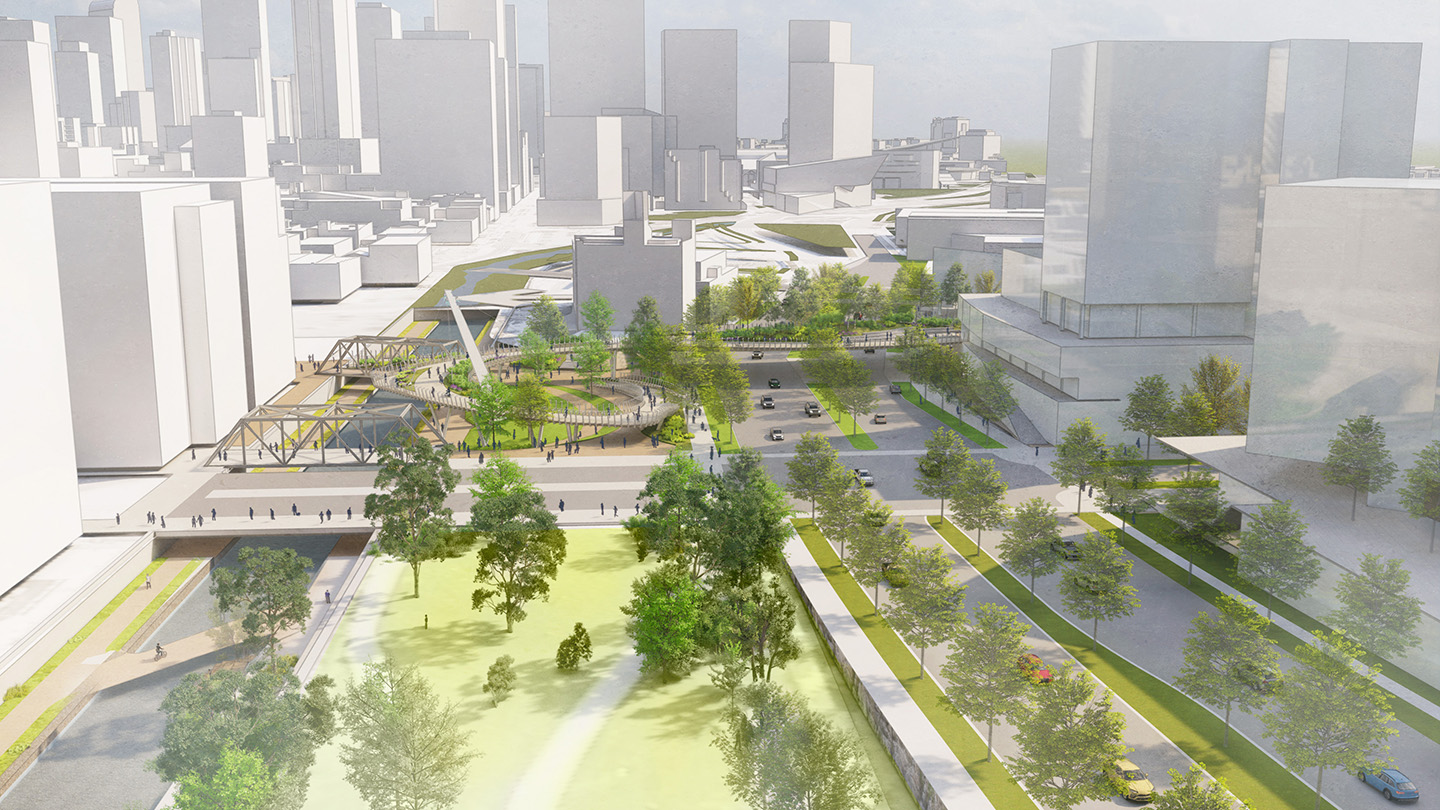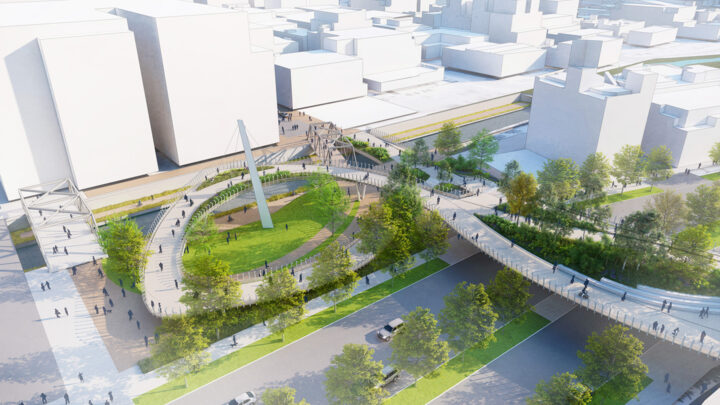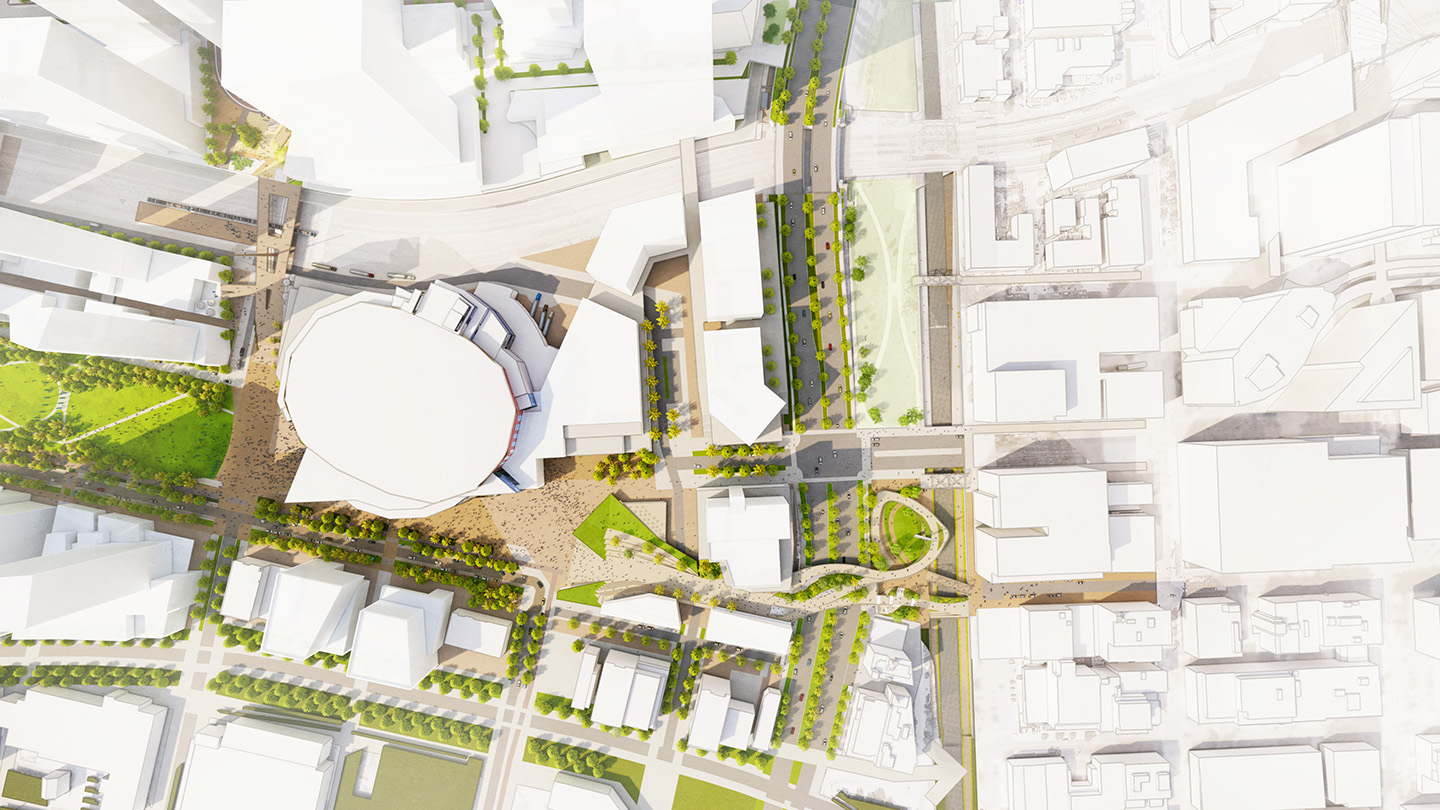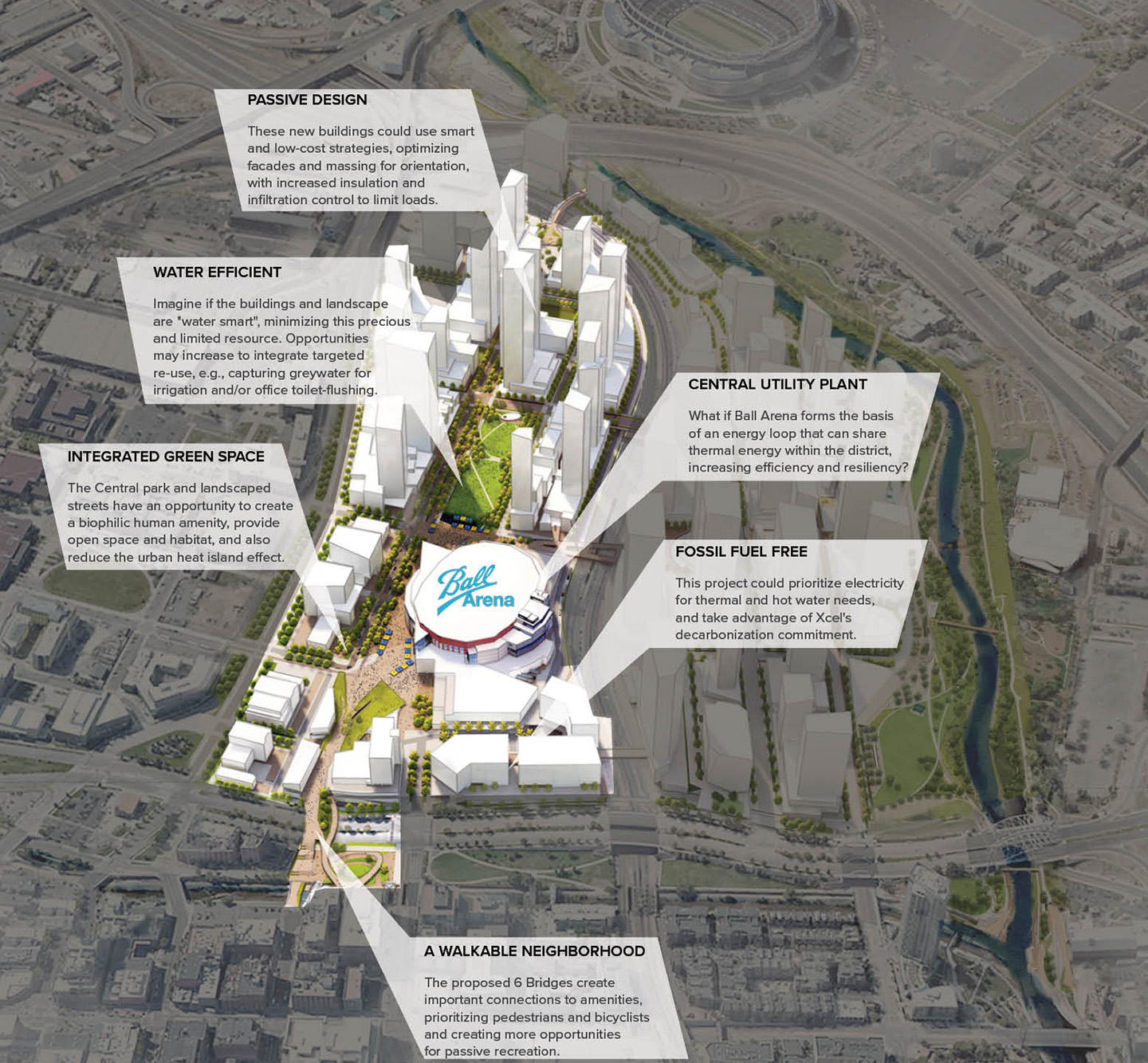 In-progress