Winter Park Workforce Housing
Winter Park , Colorado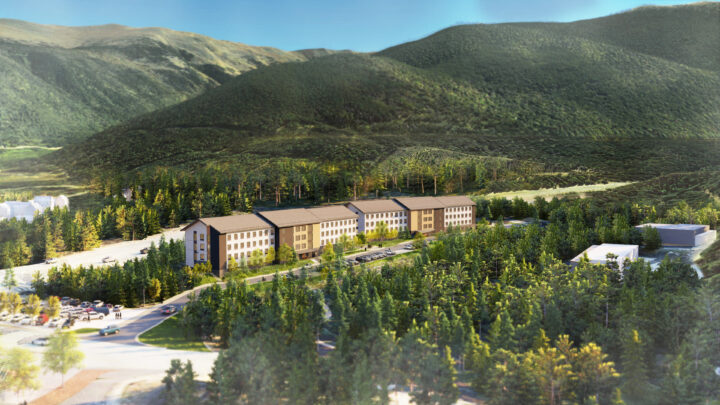 This 332-bedroom complex is comprised of two, 4 story buildings located within the Winter Park Resort complex.  Similar to most north-American mountain resort towns, Winter Park has a dire need for affordable housing and the workforce within the community has suffered from this deficiency.  With a blend of studio apartments and communal-style living, residents will have a mixture of low-cost living options within walking distance to their jobs.  This is the largest workforce housing project the Town of Winter Park has seen and will help meet the need of the quickly expanding region.
This project utilizes a modular construction approach with almost 200 factory-built "boxes" constructed off-site and shipped to the rugged, mountain location.  This building methodology aids in the viability of the accelerated construction schedule and will allow the project to go vertical in a few months, ideal for high-altitude weather and short building seasons.
When complete in late 2023, this will be one of the largest workforce housing projects in the state of Colorado.
Location

Winter Park , Colorado

Area

116,000 SF

Client

Alterra Mountain Company

Markets

Residential
In-progress