Kristina Van Holland's Trip to Antarctica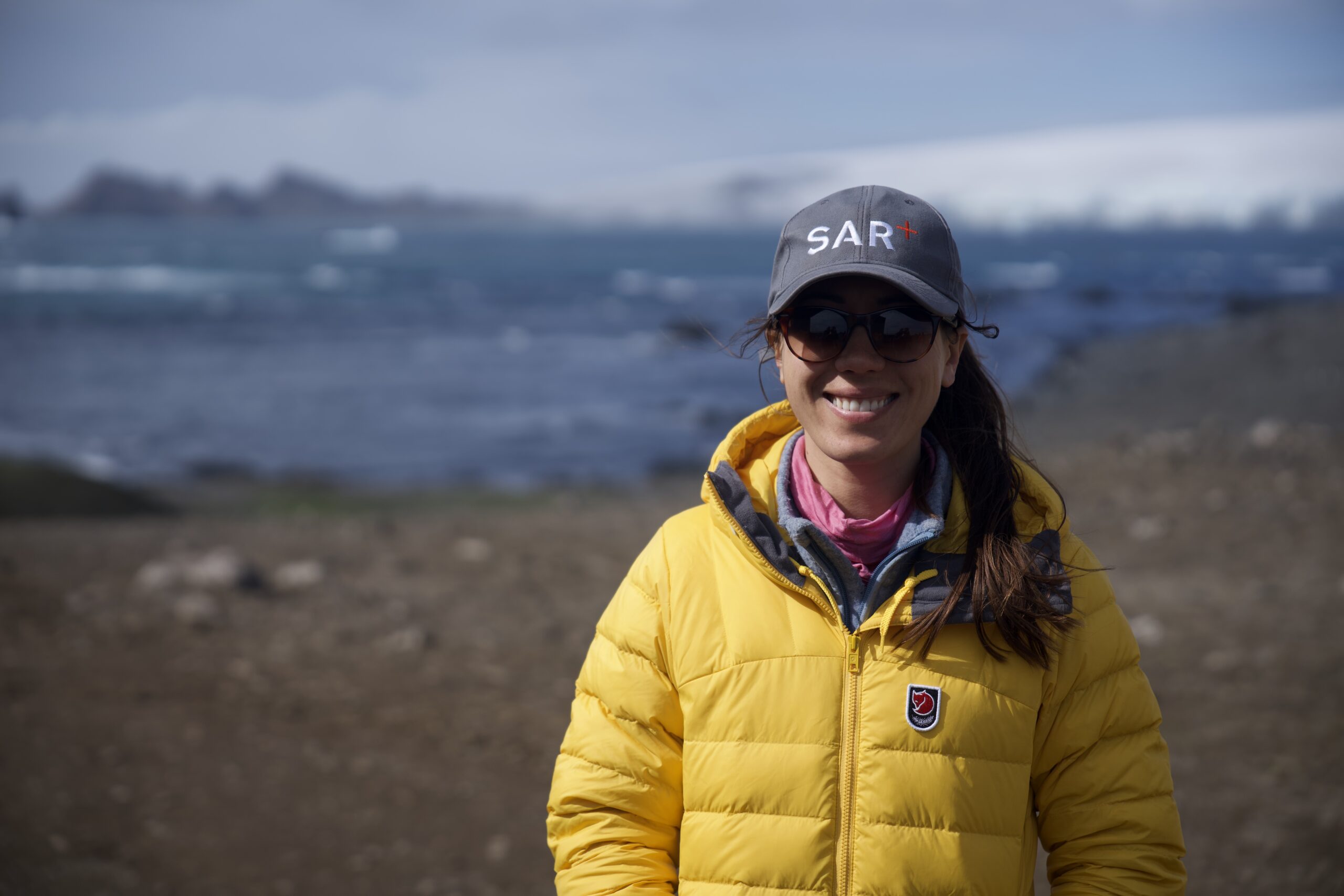 And we thought we had a cold winter in Colorado…
Kristina Van Holland, a CU Denver College of Architecture and Planning alum (Colorado Building Workshop) and design professional here at SAR+, just returned from the trip of a lifetime – 2+ months living on the coast of Antarctica engaging in experiential work that impacts the lives of scientists working in the region.
Kristina and her husband, Cody Van Holland, were two of the seven chosen alumni to work with contractors from Bespoke Project Solutions at Cape Shirreff – the design-build project which consisted of building safe, sustainable shelters for National Oceanic and Atmospheric Administration scientists to conduct climate research in Antarctica.
She recounts her experience and shares more about the trip in the Q&A below. Check it out!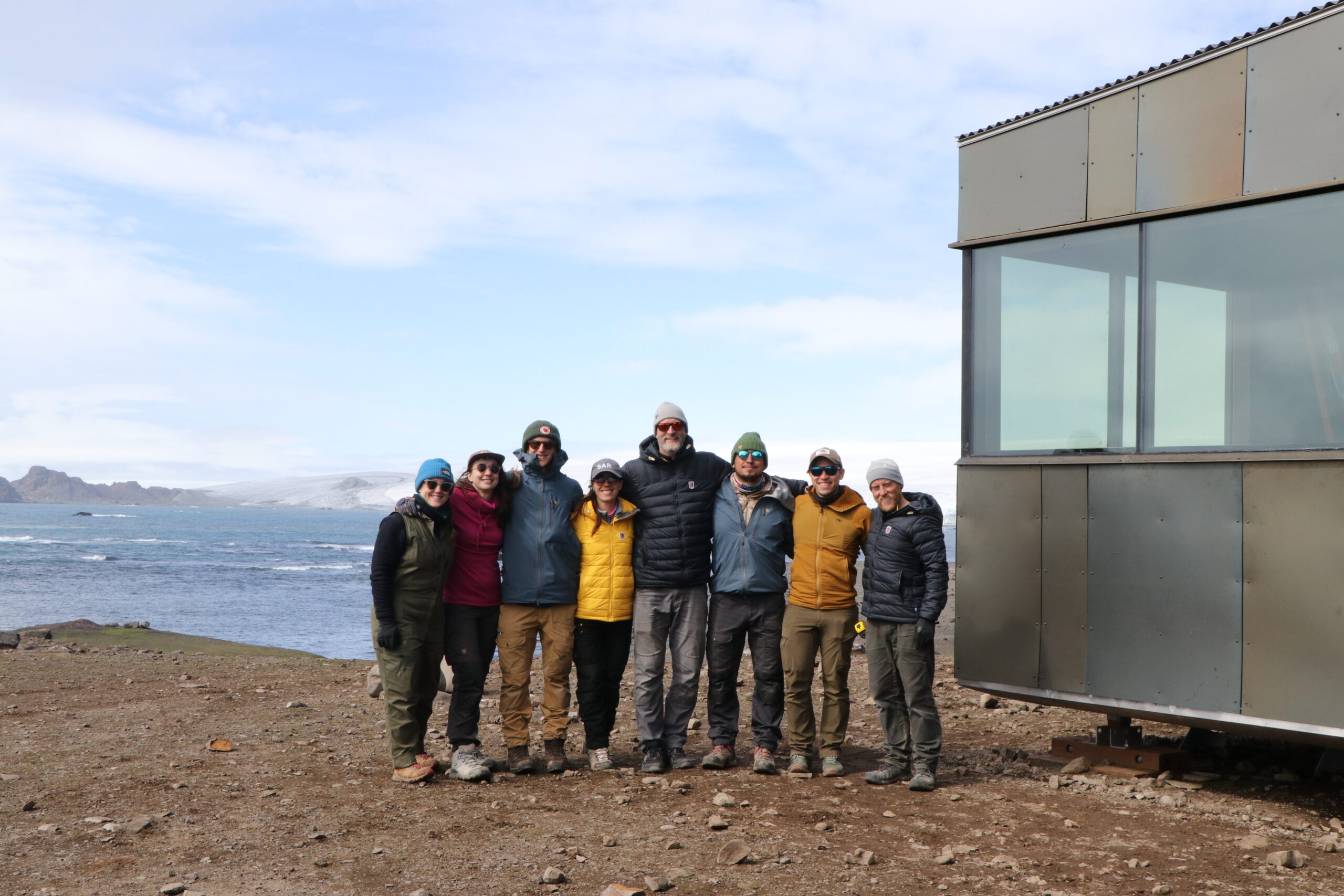 What made you want to apply for a spot on this trip?
When I was pursuing my Master of Architecture, I took classes with Colorado Building Workshop, the design-build program at CU Denver.  Our first project was in New Mexico, quite a different climate than Antarctica. During this experience, I really enjoyed the exposure we had to being on site every day. We were hands-on and intimately involved in the project as opposed to making decisions behind a screen.
When the Antarctica design-build opportunity for CU alumni was announced, I was ready for a new challenge but really didn't think we would be selected. Both my husband and I applied and were so happy to learn we were two of the seven chosen alumni to make the trek to Cape Sheriff.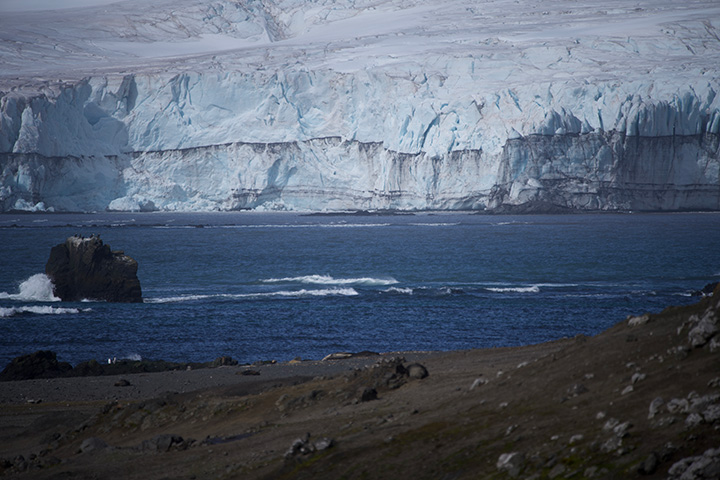 Knowing this building would sit in one of the coldest climates in the world, what type of materials were chosen to ensure the building would be safe and sustainable for its users?
The structure was built out of structural insulated panels for the floor, walls, and the roof with exterior metal cladding and all wood interiors.  The structure was lifted 3 feet off the ground to prevent the building from sitting in water when snow melts. It also had to be tied into the ground to secure it from the insanely high winds.
Waterproofing was another design aspect that had to be taken seriously due to the growth of mold caused by humidity levels at Livingston Island.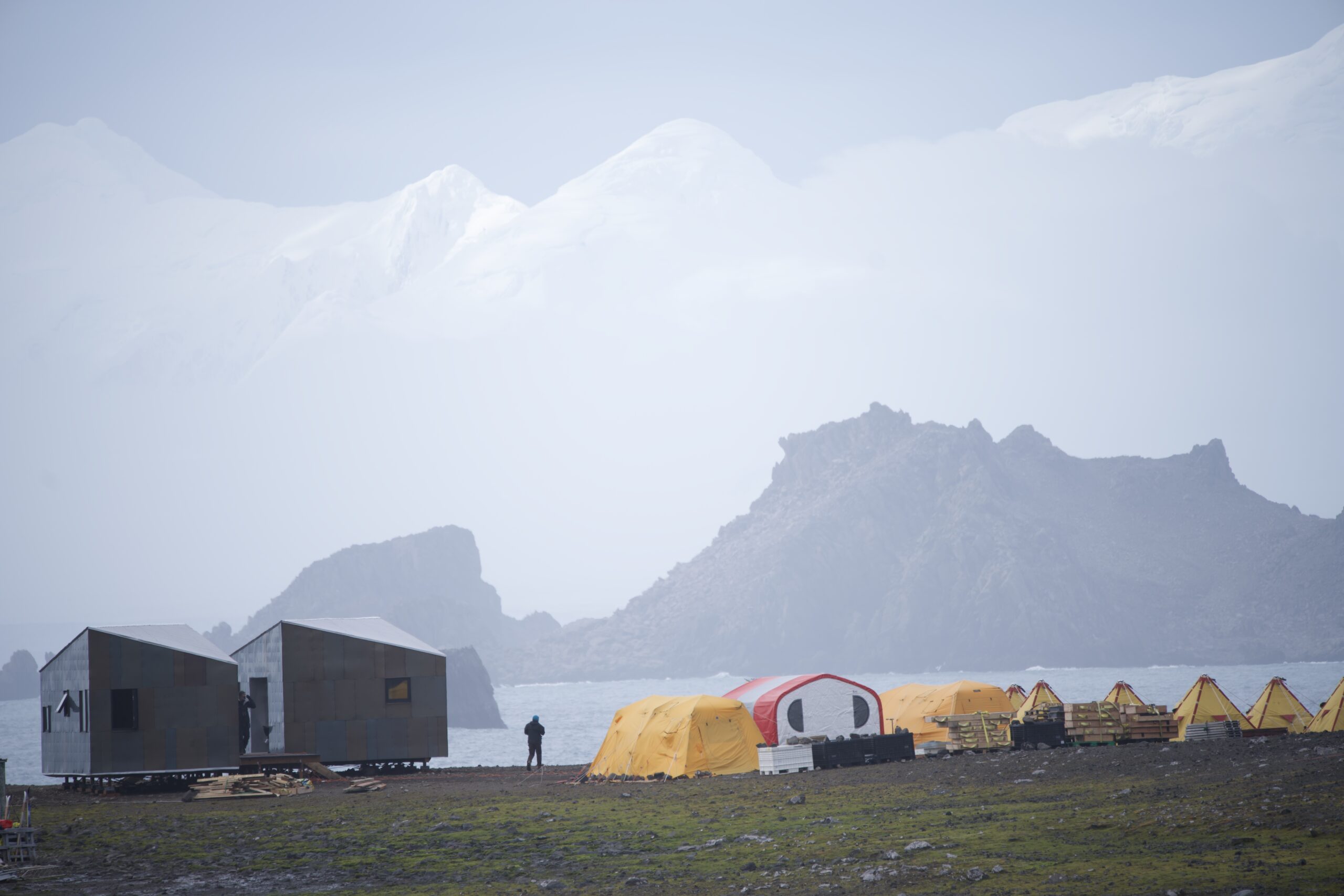 What was your role while in Antarctica?
Our two projects were a Galley & Berthing. The Galley includes a mudroom, kitchen, dining area, reading nook, desk and food storage for dry goods and freshies. The Berthing structure provided sleeping and hangout space – 8 bunk beds, 2 desks, a mudroom, and storage for space and personal belongings. Being in such a cold and wet climate, you can imagine how necessary a small mudroom is!
With a small team and tight timeline, it was an all-hands-on-deck type of approach. I was lucky enough to work on all aspects of construction, from setting the foundation to detailed interior finishes. The Phase 1 construction was completed in 27days. This was a huge accomplishment! Three of us ended up staying an extra three weeks on the island to finish some work on the Phase 1, prep for next year's Phase 2 and demolished a structure that will be replaced in Phase 2.
Next year's scope includes two more structures that will provide work space for scientist and demolition of all the old structures.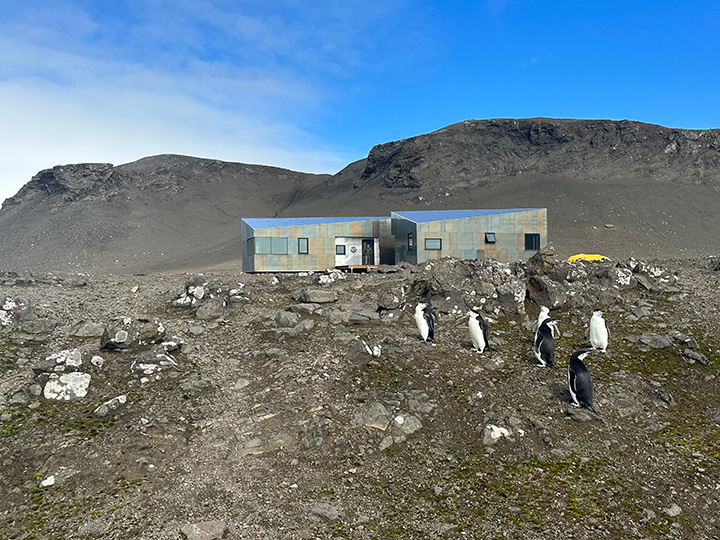 What were your biggest takeaways from the trip?
Too many to count! Living in a tent in 30-degree temperatures with 90% humidity and an average of 30mph winds for 2+ months makes you appreciate the small, mundane things we have back home. For example, we didn't have a shower for the entirety of the trip, our sleeping area was pretty bare bones, and it wasn't uncommon to wake up to penguins and seals chatting next to your tent.
All that said, I am so grateful to have had this experience and would go back in a heartbeat. Our team grew so close and we learned so much from each other. Flexibility is key when you're working in those conditions on a small island. At the end of the day, we all had the same goal and feel really proud of what we accomplished in that short amount of time.
To answer your question though, I think my biggest takeaway is how important it is to have the right gear for the weather. There was A TON of preparation by the University and everyone involved to make sure we all felt equipped to do our jobs once we arrived.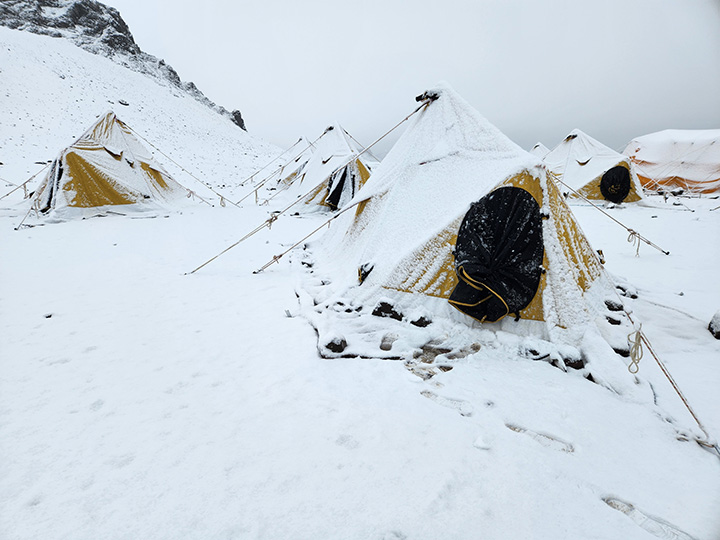 I know the trek over there was quite the adventure, can you describe that part of the journey?
The adventure there took us about 4 days which included 4 planes and a 2-day boat ride. We took 3 flights to Chile, then another small plane which brought us to King George where the boat was waiting for us. This was apparently the quicker way and did not include going through the Drake Passage. That, however, did not mean that seas were calm 😉. And of course, we got to experience the Drake Passage on the way back, known for holding some of the roughest seas in the world. The travel back from Antarctica to Chile took 4 days on the boat through the Passage. Check out the video on Instagram for real footage of this voyage!
Overall, it was unlike anything I had experienced before and will be something I tell my future kids and grandkids about for years to come!