Meow Wolf Denver is Finally Here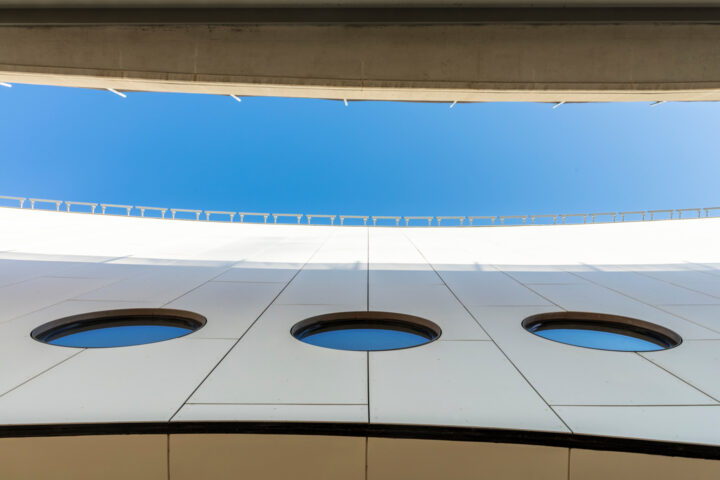 Meow Wolf Denver, dubbed Convergence Station, will be opening its doors on September 17th. It's been 4 years since we started working on the oblong-shaped structure going up between the viaducts of Interstate 25 and Colfax Avenue. When Revesco Properties, the lead developer of the River Mile Master Plan, asked SAR+ where they might be able to fit an early occupant onto their urban property, the team was beyond thrilled to learn it was to be a site for Meow Wolf. The provocative arts organization fit well with the vision for the district.
Our team quickly studied various site options in pursuit of creating a solution that would align with the mission of Meow Wolf while also future-proofing the vast site for its longer term development vision. The ultimate site selected, bound by an interwoven web of surrounding highway infrastructure, achieved those goals and thrilled everyone involved. The unusual land use set a creative bar for future development in an area with multiple infrastructure constraints, and the site's parameters also set the stage for a outward architectural expression.
As a new project type for the team with its own unique and unprecedented design features, we were pushed to come up with creative, out of the box solutions to support all the art that would later be installed. The 90,000 square foot structure is home to 4 floors of interactive exhibits, a cafe, a retail space, and a 450+ person live performance venue.
Get your tickets for the September 17th opening of Convergence Station
here
.